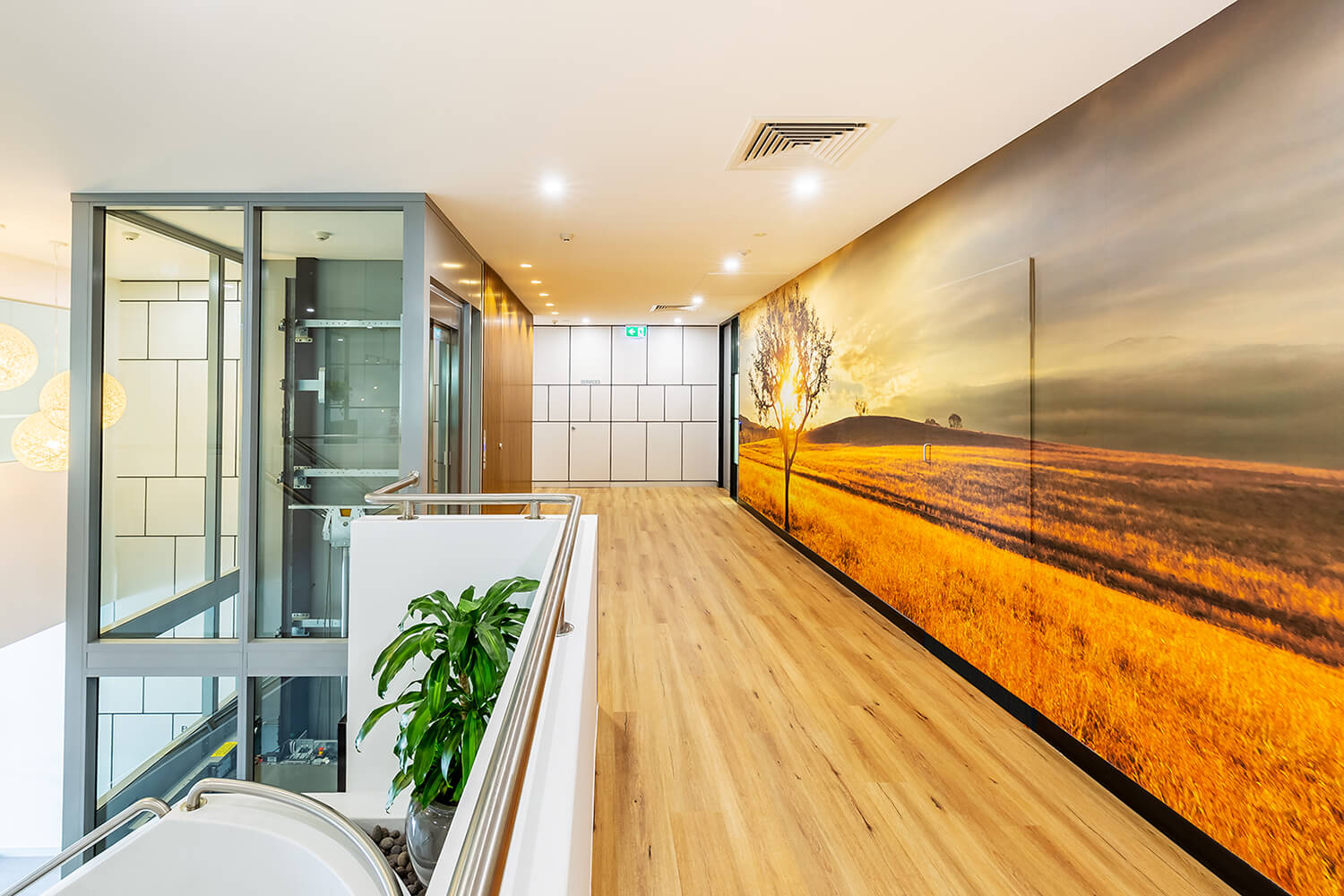 The building owners at 444 Logan Road engaged RAW to review the compliance issues and upgrades needed throughout the building following the tenant 97.3FM vacating, we were asked to provide some initial budget costings to assist in the feasibility of the overall project.
There were multiple areas of compliance that needed attention to enable them to lease the space to a new tenant as the building codes had changed since the radio station first occupied. The main one being that there was no compliant disabled lift to access level 1 which is 1000m2 and essential nowadays. Also the PWD bathroom situation was non-existent and needed to be installed to current standards. Handrails, stairs, car parking were all considered and brought up to code.
As part of the upgrade works and to fit in with the overall design concept we upgraded the existing amenities on both floors, created an end of trip area for cyclist's, refurbished the foyer and relocated the main entry, landscaped the entire exterior of the building and painted all the exterior awnings.
The old radio station fitout was completely demolished and removed from site, opening up what used to be a very cramp and dark space to reveal the potential for what was to come in the future. The ceilings and complete air conditioning system were also replaced and new LED energy efficient lighting designed and installed.
Once the space was demolished the landlords leasing team brought through Hoffman Kelly Chartered Accountants who were looking at relocating their Qld office and this space was an exact match for what they required. RAW worked alongside the owners and HK by space planning and budgeting what the fitout could cost to a point where everyone was comfortable and a lease was signed before Christmas. Hoffman Kelly's fitout was completed to above and beyond expectations and they are now happily occupying a brand-new space.