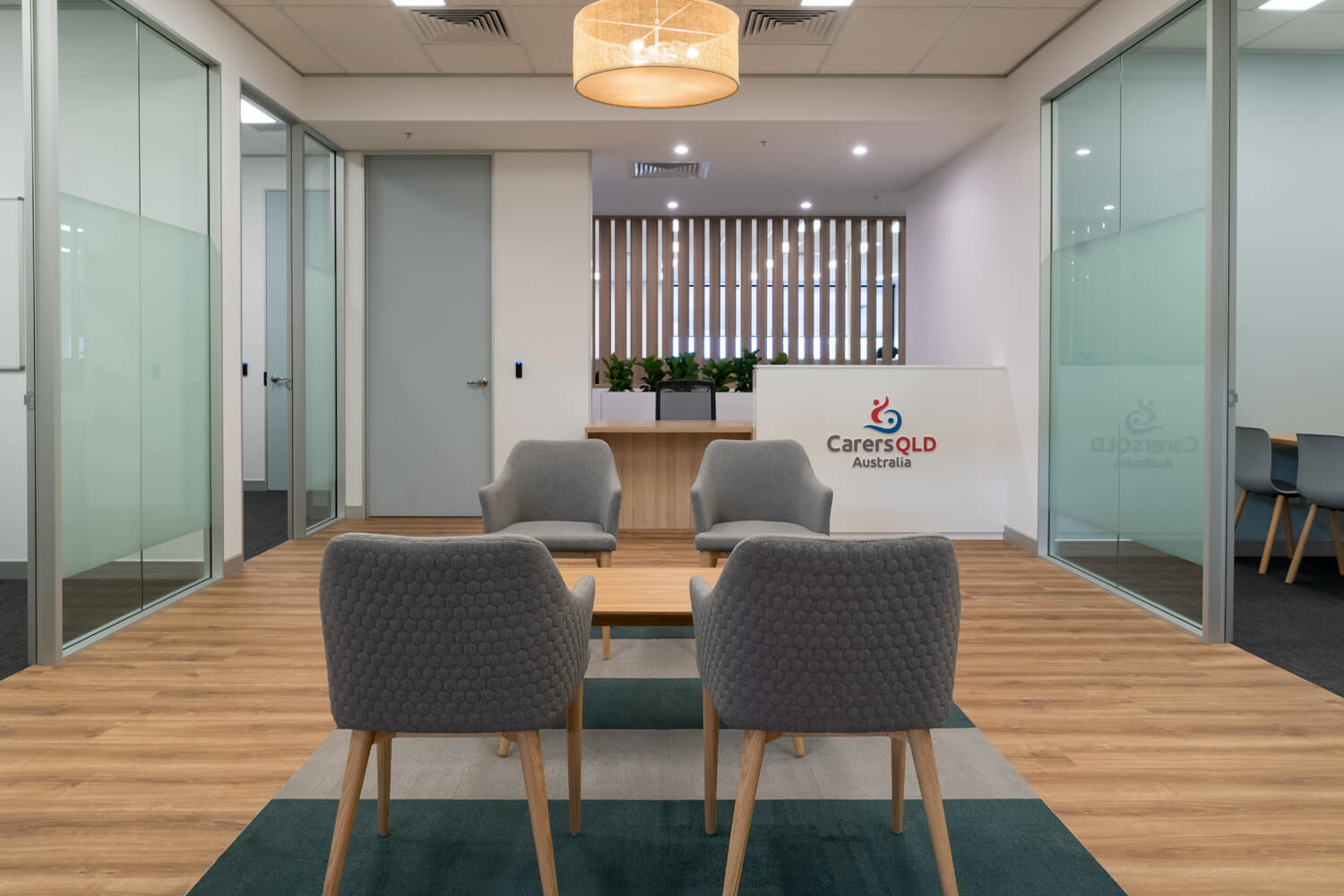 Following our successful completion of two Carers Queensland projects, North Lakes and Maroochydore, we were very pleased to present our client their completed fitout at their latest site in Morayfield.
Carers Queensland Morayfield is a 300m2 space located in the "Health Hub" medical centre. This medical centre is part of a large health facility that provides a range of healthcare services in Morayfield.
RAW was contracted to Design and Construct an Interior Fitout for the 25 staff that will be employed there. Works on this project include 4 meeting rooms, reception and waiting areas, a kitchen and dining area, storage, work stations and commercial furniture.
When you walk through the doors at Carers Queensland Morayfield you are greeted by a warm and modern reception and waiting area. Comfortable bench seating is available, as well as space for wheelchairs. Offices and meeting rooms open off the waiting area for Carers staff to hold private meetings and consultations with clients.
A fully functioning kitchen was installed for Carers staff to use and includes a dining area with comfortable bench seating and tables.
The offices are open plan and have been designed to ensure that the desks have access to natural light and have an easy pathfinding and flow.
We are very proud to have worked on this fantastic project for Carers Queensland and our commitment to deliver the project on time and within budget ensured Carers Queensland can move into their new offices as scheduled.