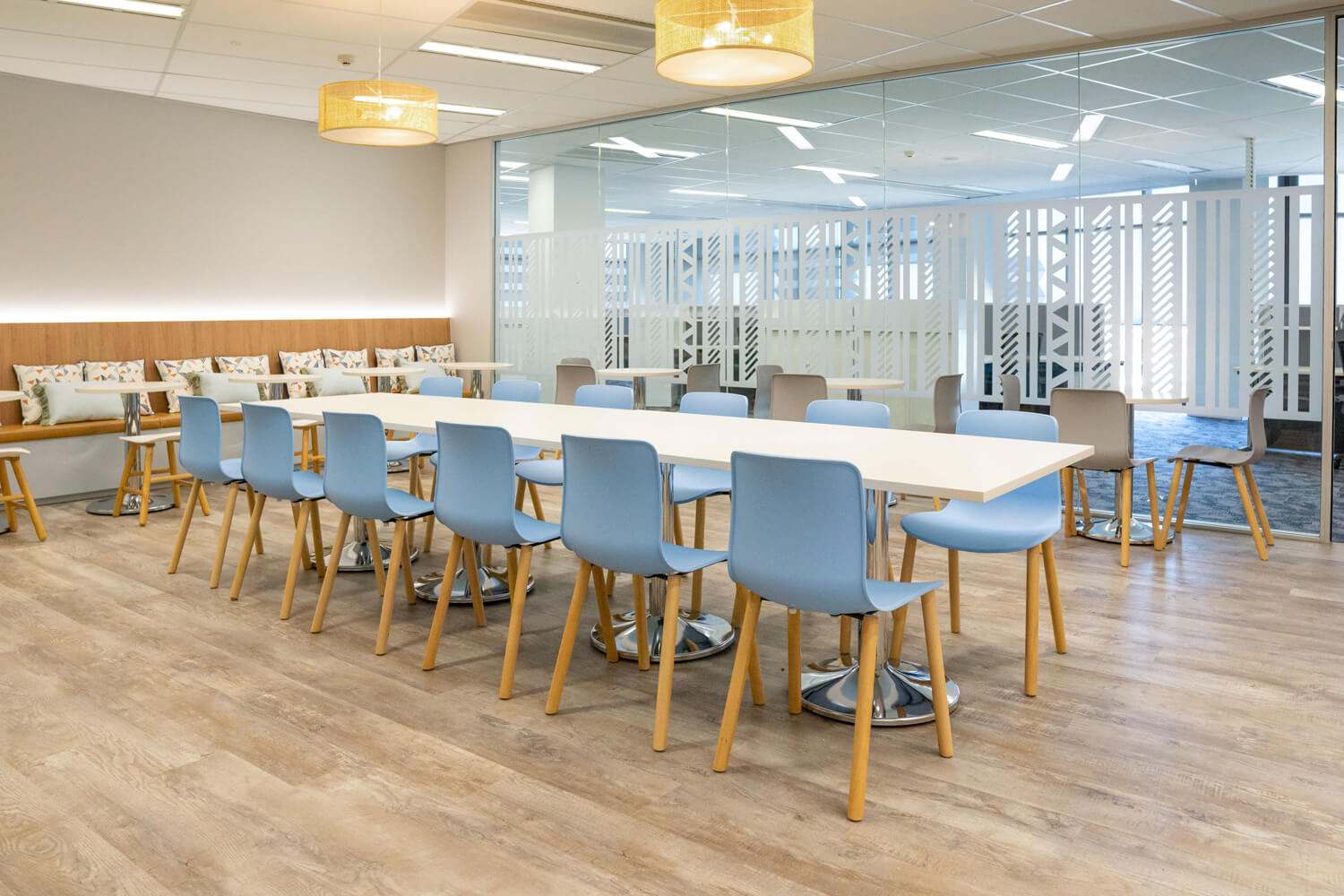 RAW Commercial Projects is proud to present our client, Carers Queensland, with their brand-new office fitout.
Carers Queensland is committed to providing specialised carer, aged, and disability support services. Our brief was to design a modern yet warm and welcoming fitout that pays special attention to disabled accessibility.
Their new office is located in North Lakes and is a part of the $45 million community and commercial complex, The Corso.
Our careful consideration to end finishes, furniture selection and layout meant that we were able to deliver a first-class fitout within the clients budget.
The reception and waiting area is open, inviting and offers several types of seating options and space available for wheelchairs. The colour scheme of terracotta, pale blue and neutral tones were inspired by the earthy tones of outback Australia and can be found throughout the fitout.  This beautiful, natural colour combination brings warmth and a homely feel to the space.
A range of break out and meeting rooms were designed around the core of the space near the reception area for easy access for both visitors and staff and allow for quiet and confidential work to take place.
The open office plan has been designed to ensure both office and open plan desks have access to natural light, which is paramount to the well-being of office workers. The design has been kept simple with easy pathfinding and flow, nice wide thoroughfares and 120-degree workstations with linear sit-to-stand desks. Tambour units with planters above have also been provided to add greenery throughout the fitout.
The kitchen and breakout area feature a range of seating styles for somewhere to go for a break, to chat or to hold an informal meeting. A long communal table with pale blue seating and pendant lights above serves as a focal point in the room. Communal tables encourage a social atmosphere which is important in large fitouts where kitchens may be the only bump in zone for employees to meet. Socialising and unwinding during lunch breaks is important in ensuring they return back to work rejuvenated and productive.
As there was only 4 months from start of design to handover of project, seamless team work and trust between Carers Queensland and RAW was of the greatest importance. RAW's commitment to deliver the project on time and within budget ensured Carers Queensland can move into their new office as scheduled.