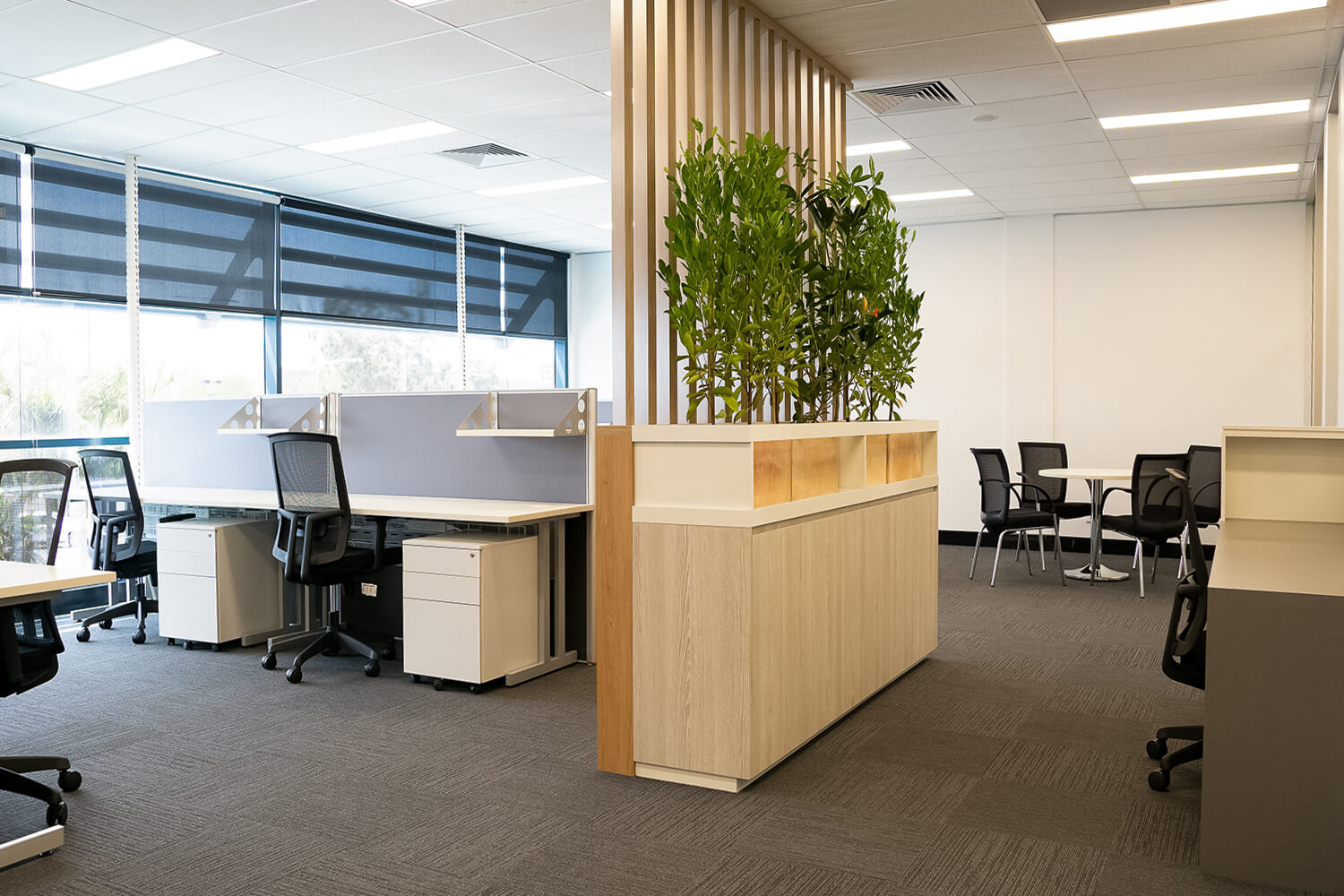 RAW Commercial Projects is proud to present our client, Carers Queensland, with the second of our brand-new office fitouts, for their Maroochydore offices.
Carers Queensland is committed to providing specialised carer, aged, and disability support services. Our brief was to design a modern yet warm and welcoming fitout that pays special attention to disabled accessibility, and that compliments their additional office in North Lakes.
Their new office is located at 43 Plaza Parade Maroochydore, an area that is currently going through an amazing period of growth and rejuvenation.
Our careful consideration to end finishes, furniture selection and layout meant that we were again able to deliver a first-class fitout within the clients budget.
Carers Queensland occupies 2 levels at Plaza Parade, with each level having its own reception area, kitchens, and office spaces.
As the lift doors open into level 1 you are greeted with a warm and inviting reception area, with seating available as well as space for wheelchairs. Meeting rooms open into the reception area for the Carers staff to hold private meetings and consultations with clients.
A large training room was installed by RAW that will be used for staff training and holds up to 70 staff comfortably, with state of the art projection systems and whiteboards, and a break out kitchen area.
The offices are open plan and have been designed to ensure that the desks have access to natural light and have an easy pathfinding and flow.
An additional kitchen has been installed on this level for the use of the Carers Queensland staff.
Level 2 features another reception area which has bench and additional seating, as well as space for wheelchairs, an open plan office that winds around both sides and a fully functioning kitchen and eating area for staff.
We are very proud to have worked on this fantastic project for Carers Queensland and our commitment to deliver the project on time and within budget ensured Carers Queensland can move into their new offices as scheduled.