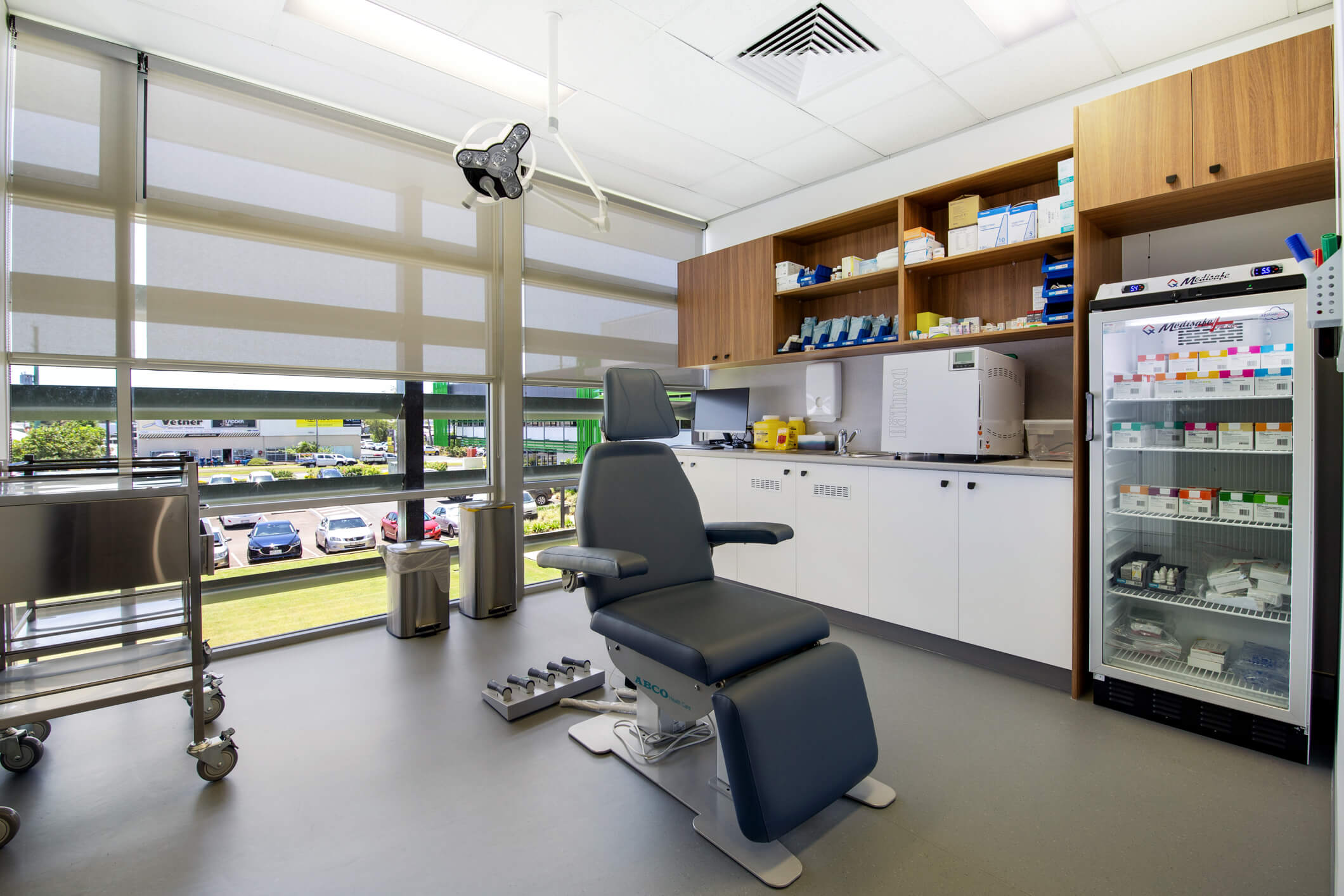 RAW Commercial Projects completed the 245m2 Medical Fitout design and construction of the Maroochy Eye Specialists clinic at 60 Wises Road, Buderim.
Maroochy Eye Specialists is an ophthalmology clinic located on the Sunshine Coast, providing comprehensive medical and surgical services for patients with conditions affecting the eyes and vision. A wide range of services (not including refractive surgery) will be offered to patients of all ages (from newborns to the elderly).
From working with the client on the design and look of the clinic, through to the framing, electrical rough-in, painting, and making the final touches such as placing in all the furniture, we were excited to see this project take shape from start to finish. The final handover went well with this now being a purpose-built practice, equipped and staffed to provide the best care possible.
DESIGN BRIEF

Our Managing Director, Richard Wiseman, assisted Maroochy Eye Specialists with the feasibility on multiple sites before confirming 60 Wises Road was a perfect fit for their business. This was the first consulting room premises for the doctor and a brand new business. As part of the design, we incorporated branding elements into the interior along with considerations made to make elderly patients comfortable.
DELIVERY

The end result for this 245m2 medical fitout included 4 consult rooms, laser room, treatment room, two orthoptic rooms, investigation and HFA area, 2 waiting areas, counselling room, reception, office, and staffroom.
FEATURES
State of the art treatment consult rooms
The latest ophthalmology equipment used
Spacious waiting areas to suit elderly patients
Rooms designed to suit Vista equipment
TIMELINE
8 weeks from start to completion