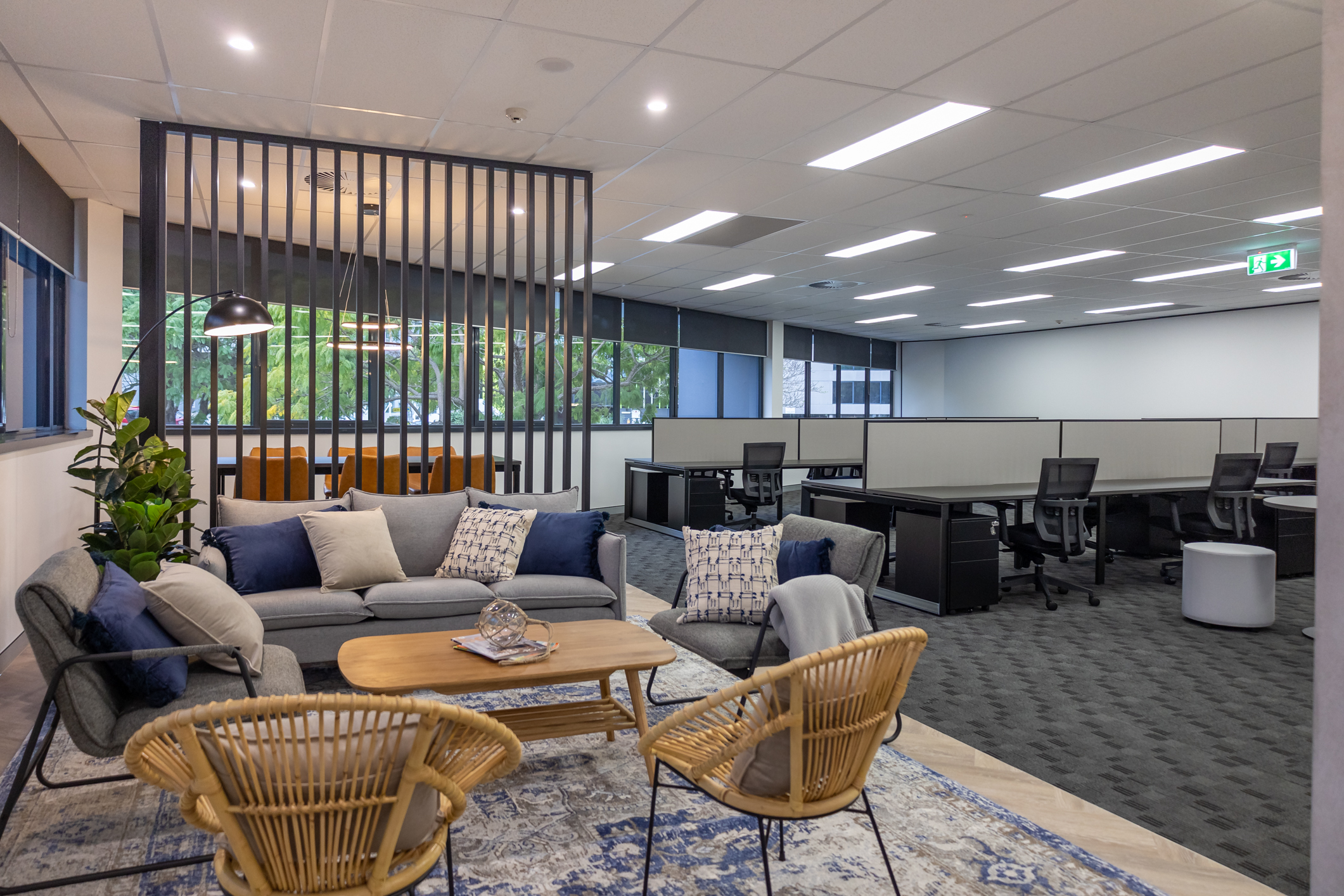 DESIGN BRIEF
Tenancy B was designed to complement Tenancy A in line with the design brief.
This space delivers a lighter airy feel to the office space. The entry foyer is warm and inviting with a white marble look reception counter, against a light grey panelled feature wall, grey brick wallpaper and concrete look paint. This was expertly applied by our specialist painters.
There is a unique archway leading to a comfy break-out area with sofa and cane chairs to separate the kitchen and breakout areas, and simultaneously connect the spaces.
FEATURES
This speculative fit out covers 306m2 and includes features such as:
Lighter tones with grey, blue and white finishes
All loose and fixed furniture including reception chairs, coffee tables, work chairs, stools, workstations, dining tables and chairs
Feature herringbone carpets
Downlights at the front of house and breakout areas
Feature lighting
TIMEFRAME
8 weeks from start to completion.