Despite a move for more services to operate remotely, many health and essential services require customers / clients and patients to visit their physical premises. In these situations, excellent signage can enhance confidence in your services, attract quality clients and build your brand presence in the community. Below are a few key factors to remember when it comes to choosing signage for your business.
Location, location, location – where you place your sign is as important as the sign itself. Aim for maximum exposure.


Size matters – not only the appropriateness of the size in relation to the building and what's around it, but also the size of the letters. Bigger is not always better.


Style of the sign – choose a style in keeping with your brand values that reflects the quality of your business or organisation. This will help you to make the best impression for your business and attract the right clients.

Keeping these factors in mind will ensure your organisation gains the most from your signage.
RAW Commercial Projects has had the pleasure of working with Benga Designs to create signage for some of our fitout projects including Property Solutions, Maroochy Eye Specialists and DSI Narangba. Their vehicle wraps even make our work Utes look fantastic. And, their wall graphics are a creative way to include artwork and highlight feature walls.
Below are a few frequently asked questions and responses about the process of designing, manufacturing, and installing signs from the experts – Benga Designs. They specialise in the manufacture and installation of a wide range of custom-made signage including 3D Illuminated, Neon, plastic fabrication, vehicle wraps and large format graphics.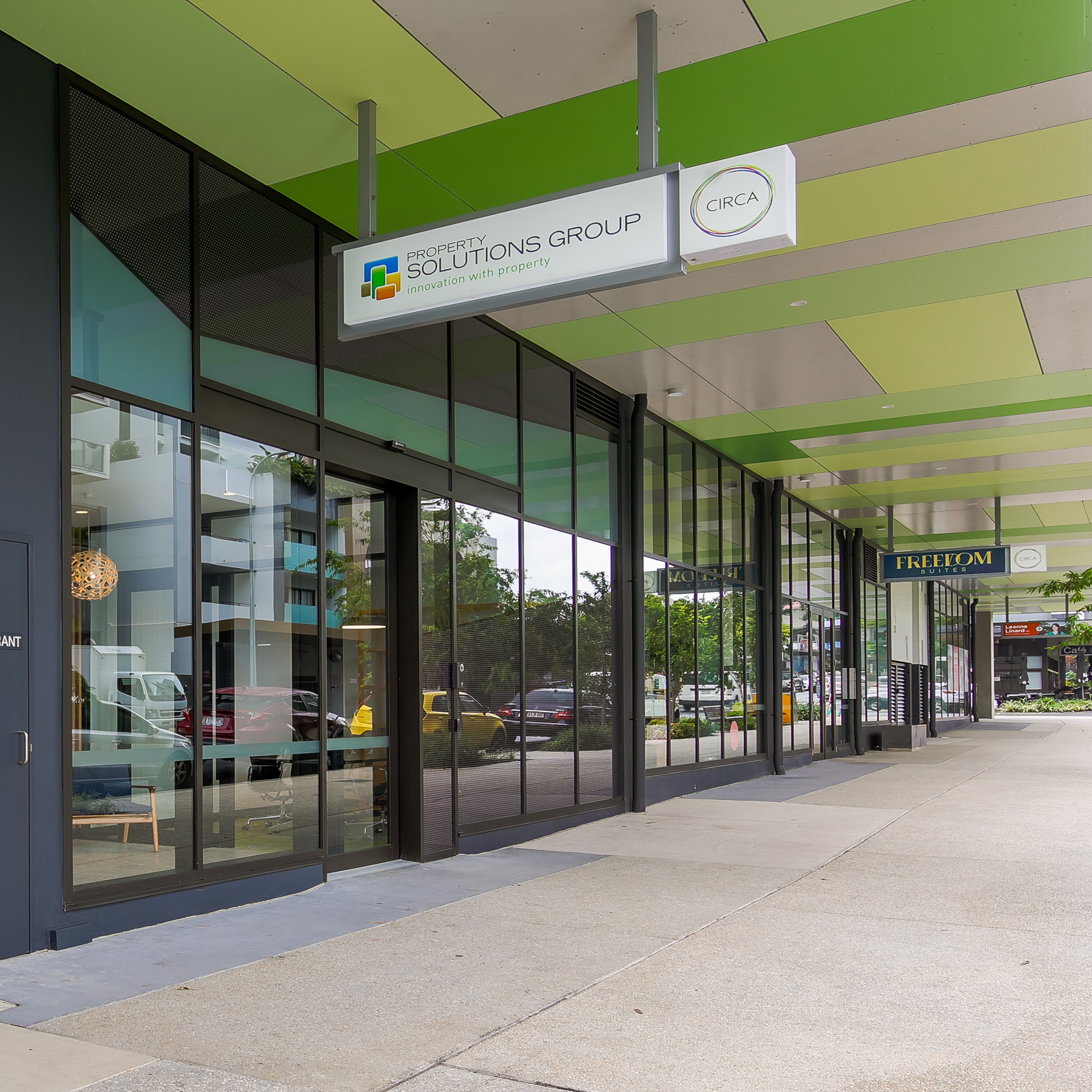 What is the design process for signage?
This is typically based around your business branding, including logo, font and colours, as well as positioning in the marketplace. This will help to determine how the design reflects who you are, and who you want to attract. Do you want to be bold and brash, or sophisticated and subtle? An appropriate colour palette and a concise message is the key to success. Less is more. Ensure you logo is professionally designed, and trademarked. If appropriate, add a clever descriptive tagline for your business. Remember to follow your branding and style guidelines to maintain consistency and professionalism.
What's trending in signage?
Neon signs are making a comeback. Neon is an age old art and there's nothing else like it. Every fitout needs an edge or a look that reflects who they are. Neon has a nostalgic natural feel but at the same time adds ambience, class and impact. "What's old is new again". Exposed neon is always in fashion.


Traditional signwriting, blackboard menu boards and the use of timber and stainless steel.

Mobile signage continues to be popular with vehicle wraps available for cars, vans and trucks.
What are key factors for manufacturing and installing signage?
Budget, Design and Artwork are key components. Once these are sorted, the process and timeline to expedite manufacturing is smooth. Other key factors to remember:
Longevity of the sign. Use high quality UV protected materials in the manufacture of your external signs, so it will last.


Size – choose the size of your sign based on the space available and appropriateness for your business.


Plan for wiring and electrical requirements at the fitout stage, not the final stage of your project. This saves a lot of money and hassle if you think ahead and plan well.


Review access for sign installation. Access to the rear of the sign either directly or through manholes or access cavities will alleviate many challenging issues during installation.


Communication – keep everyone informed of structural changes to your fitout to ensure efficient installation of signage. For example, changes to walls, floors or awnings can alter the manufacture and installation costs. A wall changing from timber to plasterboard can make all the difference to affix a sign.


Position – how do you wish the sign to sit? Flush fixed or offset?


Business disruption – letting staff and clients know of any restrictions, if open for business.


Access – provide early access or specific times to the site for sign installation, particularly if there are parking or road / easement access restrictions or if using a cherry picker.

Need inspiration for your next fitout, see our projects case studies. Visit Benga Designs to learn more about signage for your business.